'Moving from Cyber Security to Cyber Resilience' is our December 2021 business Webinar and will take place on Tuesday December 14th starting at 9:00am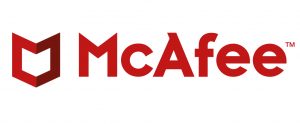 Cyber resilience is the ability to adapt and continue business operations and accomplish objectives, regardless of the cyber incidents. It includes preparation for business continuity and involves not just cyber-attacks or data breaches, but other adverse conditions and challenges as well. It's the ability to anticipate, withstand, recover from and adapt to adverse conditions, stresses, attacks, or compromise on systems that use or are enabled by cyber resources.
McAfee, Inc. operates as a computer security software company. The Company offers data centre, cloud defence, threat intelligence network, and cyber security solutions, as well as data and endpoint protection, risk, compliance, and security information management services. McAfee serves education, enterprises, governments, and consumer clients worldwide. McAfee was founded in 1987 34 years ago as McAfee Associates, Inc, in 2020 it had a Revenue of $2.9Billion and had 6,900+ employees worldwide, its headquarters is in San Jose, California and the EMEA HQ is in Cork, Ireland.
Our Guest Speaker is: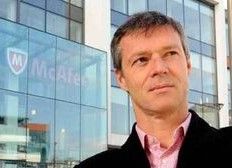 Paul Walsh
Vice President of Engineering and Site Leader for McAfee Enterprise Ireland
Paul has more than 25 years of experience in the IT industry. He is responsible for the Global Engineering Operations teams for McAfee Enterprise. He also served as an Intel Vice President from 2010 – 2017. Prior to joining McAfee, Paul was a Product Unit Manager in the Windows division at Microsoft's European Development Centre. He is also Chair of Cyber Ireland, a government sponsored body tasked with bringing together Industry, Academia and Government to represent the needs of the Cyber Security Ecosystem in Ireland.
To see this webinar click: 'Moving from Cyber Security to Cyber Resilience'
Host for this business webinar is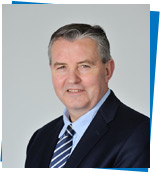 Sean Sheehan
CEIA Chairman