Tuesday Feb 11th is the date for the 35th Annual General Meeting of the CEIA, at the Maryborough House Hotel, Douglas starting at 6:15pm sharp
Our Guest Speaker for the evening is: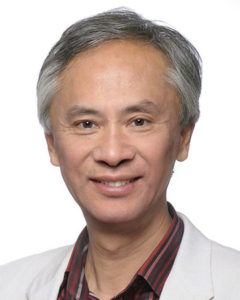 Patrick Lo is Chairman and Chief Executive Officer of the Company. He is co-founder of Netgear and has served as Chairman and Chief Executive Officer since March 2002. Netgear owes its existence to Patrick Lo, a proponent of computer networking who sensed a market need and capitalized on his vision. Patrick Lo founded NETGEAR with Mark G. Merrill with the singular vision of providing the appliances to enable everyone in the world to connect to the high speed internet for information, communication, business transactions,education, and entertainment.
From 1983 until 1995, he worked at Hewlett-Packard Company, where he served in various management positions in sales, technical support, product management, and marketing in the U.S. and Asia. He was named the Ernst & Young National Technology Entrepreneur of the Year in 2006. Patrick has a B.S. degree in electrical engineering from Brown University. Patrick's experience as a founder and Chief Executive Officer of the Company gives him unique insights into the Company's challenges, opportunities and operations.
About NETGEAR, Inc.
NETGEAR® (NASDAQ: NTGR) has pioneered advanced networking technologies for homes, businesses, and service providers around the world since 1996 and leads the industry with a broad range of award-winning products designed to simplify and improve people's lives. By enabling people to collaborate and connect to a world of information and entertainment, NETGEAR is dedicated to delivering innovative and advanced connected solutions ranging from mobile and cloud-based services for enhanced control and security, to smart networking products, video over Ethernet for Pro AV applications, easy-to-use WiFi solutions and performance gaming routers to enhance online game play. The company is headquartered out of San Jose, Calif. with offices located around the globe. More information is available from the NETGEAR Investor Page. Connect with NETGEAR: Twitter, Facebook, Instagram and the NETGEAR blog at NETGEAR.com.
NETGEAR established its EMEA headquarters in Cork 14 years ago and is located in the University Technology Centre, Curaheen Rd, Bishopstown
Mr Lo's talk will be titled "Challenges of the European markets and how our Cork team has helped us to excel"
We are honoured that Mr. Lo has taken the time to come to Cork to speak to us on Feb 11th
After the meeting, Dinner will be served in Bellini's restaurant in the hotel. (nominal charge for dinner)
This will be a well-attended event so please book your place early.
Please Register by sending an Email to info@ceia.ie also advise if you will remain for dinner.