The 38th AGM took place at Maryborough House Hotel, Sherrard Suite on Wednesday Feb 22nd 2023
Many thanks to our Executive Guest Speaker: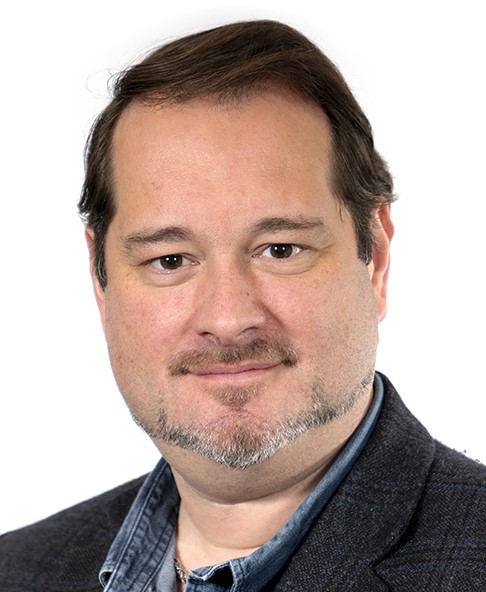 Dr Martin Westhead Chief Technical Officer- Software, NETGEAR
Dr. Martin Westhead is the CTO of Software for NETGEAR. He joined the company from the top-rated consumer company, Groupon, with over 45 million active customers and 5-star ratings for their mobile app. In this role, Martin is accountable for further developing NETGEAR's services and application products as well as setting the overall software technology roadmap that will support the current and future growth of the company.
As CTO of Software, he is also responsible for partnering with universities and technology thought-leaders in discovering and creating ways to further disrupt the consumer Hardware + Software + Services category.
Martin has led software organisations at several companies in the consumer web and networking sectors over the course of the past twenty years and has lectured for Stanford's Continuing Studies Business Department. He earned his Ph.D. and B.Sc.., from the Department of AI and Computer Science at the University of Edinburgh, UK
Martin's experience as CTO of the Company gives him unique insights into the Company's challenges, opportunities & operations.
About NETGEAR, Inc.
NETGEAR® (NASDAQ: NTGR) has pioneered advanced networking technologies for homes, businesses, and service providers around the world since 1996 and leads the industry with a broad range of award-winning products designed to simplify and improve people's lives. By enabling people to collaborate and connect to a world of information and entertainment, NETGEAR is dedicated to delivering innovative and advanced connected solutions ranging from mobile and cloud-based services for enhanced control and security, to smart networking products, video over Ethernet for Pro AV applications, easy-to-use Wi-Fi solutions and performance gaming routers to enhance online game play.
The company is headquartered out of San Jose, Calif. with offices located around the globe. More information is available from the NETGEAR Investor Page Connect with NETGEAR: Twitter, Facebook, Instagram and the Blog NETGEAR at NETGEAR.com
NETGEAR established its EMEA headquarters in Cork 17 years ago and has recently moved to its new location in Penrose Dock in the city centre
Martin's talk will be titled "NETGEAR's Digital Transformation – bringing software engineering to a hardware company"
We are honoured that Dr. Westhead has taken the time to come to Cork to speak to us on Feb 22nd
Thank you for your support, some memories of a great evening: