Tues April 13th at 9:00am
Guest Speaker is:
Liam Griffin — Entrepreneur, Director of Griffin Group and Former Wexford Hurling Manager
As an All-Ireland-winning manager and owner of one of the world's best hotel spas, Liam Griffin knows a thing or two about success. His hotel company the Griffin Group – which includes the five-star Monart spa, Ferrycarrig Hotel and Hotel Kilkenny – has survived a recession and is now working to come out the other side of the Covid-19 pandemic.
The Wexford entrepreneur is largely positive about the future of his business – except when it comes to the issue of insurance costs and pay-outs for personal injury claims. As the Judicial Council prepares to discuss draft guidelines on firming up personal injury awards, entrepreneur Liam Griffin believes high cost of insurance is turning people off business and even compromising community spirit
Slip, trip and fall personal injury claims against the State cost €90M over a five-year period but the true expense could be four times that when indirect costs are included e.g. Absenteeism, substitution of personnel resulting from absenteeism, loss of service and expertise. State Claims Agency has found that the average cost of claims to be in the region €32,464. Liam Griffin as Chairman of the EOY (Entrepreneur of the Year) Alumni has been lobbing the Government for the past number of Years on the insurance claims and premiums. He would like to present to us the evolution and state of the Insurance Industry in Ireland.
Liam and his colleagues have now reached the final days where there is still an opportunity to influence the PIAB (Personal injury assessment board) who are the appointed government Body. He will be seeking CEIA member support & involvement in this lobby.
The webinar will be chaired by Sean Sheehan (CEIA, Chairman)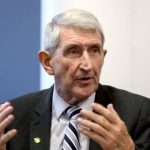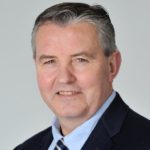 Liam Griffin Sean Sheehan
Liam is one of the country's leading motivational speakers and is well renowned in the corporate and sporting world for same. We are very appreciative that he has found the time from his demanding schedule to speak with us.
Webinar recording link:
Forthcoming changes in the Insurance Industry in Ireland