Our April 2019 Business Briefing, will take place at Pfizer, Ringaskiddy on Tues April 9th starting at 6.15pm (sharp)
We are honoured to have Clair Murphy, Site Leader for the Ringaskiddy & Little Island API Manufacturing sites of Pfizer Ireland speak to us on….
"Pfizer and 50 years of positive patient impact – Every Person, Every Day on our way to Excellence"


A PH.D Chemist and graduate of UCC, with more than 19 years of manufacturing experience in Quality Operations, Manufacturing Engineering, Supply Chain and Value Stream Management, with holds the current role as Site Leader for Ringaskiddy and Little Island Active Ingredients (API) sites, Ireland.
Clair is a highly experienced and a strategic leader with a proven track record in developing and engaging teams and a passion for Excellence focusing on colleague development and organisational culture. She is a change champion with a visible portfolio of leading significant change programs across the organisation leading to the delivery of significant results, including the introduction of a value stream organisation in Cork and significant improvements in the site's reliability performance.
Keenly interested in creating a culture that is genuinely diverse and inclusive where all colleagues feel that there are opportunities open to them, passionate about the need to engage, coach, develop and motivate colleagues to deliver excellence across the business, through the demonstration of authenticity resulting in the building and sustaining of relationships based on integrity and trust..
Pfizer employees approximately 3,200 people in six sites in Ireland across manufacturing, shared services, R&D, treasury and commercial operations and has invested $7 billion in operations in Ireland since opening the first site in 1969
Ringaskiddy API Plant, Cork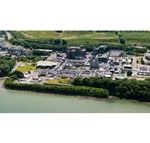 Pfizer at Ringaskiddy exports bulk pharmaceuticals, the active ingredients in Pfizer's medication for both humans and animals. Pfizer was one of the first US pharmaceutical businesses to locate in Ireland and set up its first production facility in Ringaskiddy in 1969 to produce food chemicals, including citric acid and gluconate products.
In 1972 the first production plant, Organic Synthesis Plant 1 (OSP1), was constructed to produce bulk pharmaceutical products. The site has grown considerably over the years to meet growing production demands and increase production capacity. The site scales up new products in cooperation with Pfizer Global Research & Development to ensure timely approval and launch of new products.
In 2007 the Pfizer global Process Development Centre opened a Kilo Technology Laboratory (KTL) on the Ringaskiddy site. The KTL scales up 2nd generation processes coming from the global Process Development Centre laboratories. It specialises in the development and scale-up of novel chemical routes and in the use of new manufacturing technologies.
Our bulk products are shipped from Ringaskiddy to Pfizer plants across the world for finishing and packaging. Each Organic Synthesis Plant is a multi-purpose manufacturing facility capable of producing a wide range of products. Solid and liquid raw materials are added to steel or glass-lined steel-enclosed vessels called reactors. Subjected to temperatures ranging from -50°C to 160°C, pressure or vacuum, and with controlled additions of other raw materials, these mixtures react to form pharmaceutical product. OSP4, the newest facility on-site, has new technology including extensive use of solids containment equipment, a comprehensive material tracking system and a state-of-the-art control system.
Quality is considered at all stages of processing; all production staff are trained in Good Manufacturing Practices and the Quality Control, Quality Assurance and In-Process Control groups monitor product quality. All raw materials are tested before use and testing during the manufacturing process, as well as final quality control, ensure that all products meet the highest quality requirements before supply to our customers.
Environmental, Health and Safety standards are a major focus area on the site and we actively encourage colleagues' input and suggestions. Waste treatment, waste minimisation, solvent recovery and air emission treatment protect the well-being of colleagues and the environment. The EHS Department continually assesses the way Pfizer work and seeks out improvements in all areas of health and safety. As part of the supply chain and global value streams there is a strong focus on our customers with the goal of being responsive, efficient and cost competitive Six Sigma and Lean Tools are used extensively across all functions to identify areas of waste and poor flow thus to drive continuous improvement across the site be it improvements to systems or processes in the areas of robustness or efficiency.
Little Island API Plant, Cork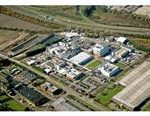 The site started production as Plaistow Limited in 1978 as a contract manufacturer. In 1997 Warner Lambert acquired the site as part of its Lipitor manufacturing capacity expansion. An expansion programme lasted four years and was completed in 2001. In 2000 Warner Lambert merged with Pfizer and all intermediates and final API for Lipitor are now supplied from this site. Lipitor came off patent in 2012 and Little Island developed a competitiveness strategy in order to compete with the generic market.
The Little Island site strategy focuses on delivering a competitive cost in a highly compliant and safe environment. This strategy is based on excellent performance in the 4 pillars Safety Quality Cost and Supply. Cost competitiveness is driven by introducing best process and engineering technology in an operationally excellent environment. The Organisational design in Little Island supports this strategy. The introduction of process teams in 2004 gives Little Island a matrix structure supporting each process.
The CEIA would like to thank Clair and her team for taking the time to talk with us and to host this event at their site.
To register please contact info@ceia.ie