Bourns Electronics to create 35 jobs in Cork over the next 18 months as demand for its products grows.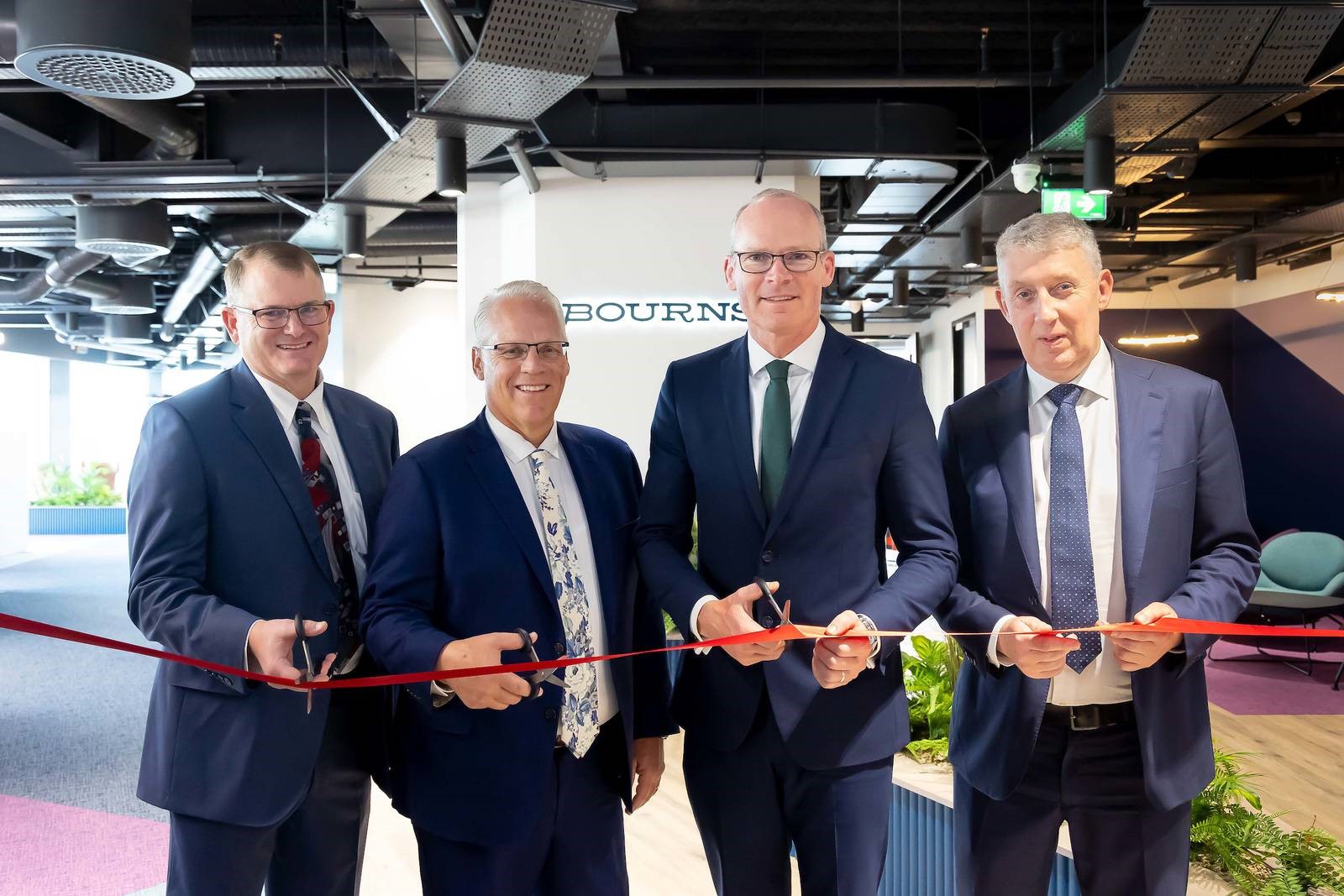 From left: James Harrington, senior vice president of worldwide sales at Bourns; Al Yost, president and chief operating officer at Bourns; Simon Coveney, Minister for Enterprise, Trade and Employment; and John Kelly, power division president at Bourns at the announcement of the creation of 35 jobs. Photograph: Alison Miles/OSM Photo
The company, which has officially opened its new office and an electrification lab in Cork, is seeking to recruit for roles in application engineering, development engineering, project management and marketing management.
US-headquartered Bourns supports customers who develop advanced energy-efficient power supplies. The company is benefitting from the the global trend towards electrification, with a rise in the demand for power-saving components as a result of higher demand for electric cars.
"The time is right to expand our team in Cork to satisfy increasing demand for our products and technical services support," said John Kelly, power division president at Bourns. "We have seen that demand increase dramatically particularly driven by the need for more efficient electronic components for electric vehicles, solar panels and more."
The new Cork electrification laboratory can be used for the testing and development of next-generation high performance electronic components, and help manufacturers reduce charging times for EVs and other battery-based applications.
Al Yost, president and COO at Bourns said the new office and jobs was a demonstration of the company's commitment to support Ireland and the surrounding region.
"We are excited to continue investing in our facilities and people in Cork to fulfil the needs of our customers while helping to contribute to a cleaner, more sustainable future," he said. "I am extremely proud of our team in Cork that has played a pivotal role in supporting and growing our international customer base for more than 30 years. Their success has set the stage for further expansion and the need to strengthen our team."
Minister for Enterprise, Trade and Employment Simon Coveney welcomed the opening of the office. "Today's announcement is a testament to the innovation of the company, their plans to grow further in Ireland, and the increased demand driven by the renewable energy and EV sectors," he said.