Thurs. Nov 10th 9:00am to 10:30am at MaREI – SFI Research Centre for Energy, Climate & Marine
UCC ERI Beaufort Building, Ringaskiddy Map Ref: MaREI Centre, Beaufort Building
'Opportunities in Energy Sustainability for local industry, strategically (MaREI) and presently (SEAI)'
We welcome Professor Jerry Murphy, MaREI and Cormac McCarthy, SEAI who will present to us both the Strategic development in energy sustainability and current programs available to incentivise Industry to increase their energy efficiency.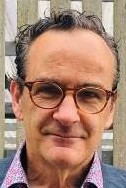 Professor Jerry Murphy, Director, MaREI Centre
Net zero is challenging. Roadmaps tend to start with renewable electricity and use of decarbonised electricity in heating and transport. Difficulties lie in the variability of production of energy from wind and solar. In this work we propose providing a resource of offshore wind far in advance of electrical requirements and conversion of surplus electricity to hydrogen via electrolysis. Circular economy, energy, and environmental systems are proposed whereby renewable hydrogen molecules are employed: to decarbonise hydrocarbons for fuel for planes, ships and trucks and; as the decarbonised hydrogen source for green ammonia for renewable fertiliser production to decarbonise agriculture.
Jerry made a presentation on the 'Use of the power of the ocean to decarbonise society in circular economy, energy, and environmental systems'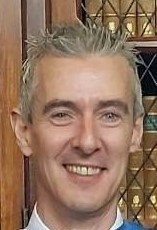 Cormac McCarthy, Programme Executive, SEAI
EXEED (Excellence in Energy Efficiency Design) is an exciting new program for incentivising, rewarding and facilitating energy efficiency in businesses it is 'Energy management at the forefront of design' The program enables organisations establish a systematic approach to design, construction, and commissioning processes for new investments and upgrades to existing assets. The certified program aims to influence and deliver new best practices in energy efficient design management. EXEED designs, verifies, and manages optimum energy performance and management at the earliest stages of the lifecycle. The EXEED grant scheme can also provide up to the value of €1,000,000 per year per project.
Cormac provided an Overview of the SEAI EXEED Programme, and how to access its grant scheme.
This briefing provides the opportunity to meet with your peers in the ICT & MedTech sectors, we are confident you will be able to pick up a 'nugget', in addition to determining a collective approach to this challenge.
We wish to thank Jerry and the team from the MaREI Centre, Tara Reddington in particular for planning and hosting this business briefing
Thanks to all who attended and below are some photos from the event.