Tuesday May 11th starting at 9:00am
Business Webinar Title:
CONFIRM Research Centre: Helping Ireland harness the power of smart manufacturing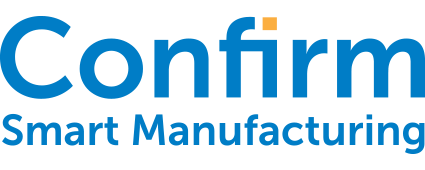 CONFIRM is Ireland's research Centre for cyber-physical, intelligent, networked manufacturing systems and digital supply chains enabling high-impact business transformations.
Their mission is to fundamentally transform industry to a smart manufacturing ecosystem by delivering on four strategic objectives:
CARRY OUT WORLD LEADING RESEARCH to develop future smart manufacturing technologies
PROMOTE TALENT & ENGAGED PUBLIC to foster positive perceptions of Irish manufacturing globally
CREATE AN INCLUSIVE & DIVERSE COMMUNITY OF PRACTICE to embrace the 4th industrial revolution together
CATALYSE INTERNATIONAL COLLABORATION through internationalisation as part of our growth strategy
CONFIRM works collaboratively with industry to identify current and future smart manufacturing needs. It gives industry partners a competitive advantage by working to drive business readiness for Industry 4.0. They have experience working across MNC and SMEs within diverse sectors, including, Medical Tech & ICT. Smart Manufacturing helps fuse intelligence with the production process to improve manufacturing performance via automation and data analytics.
Sylvia Keane is the CONFIRM Marketing & Communications Manager. She is an experienced senior Marketing & Communications Specialist with more than 12 years' international experience with a proven record of accomplishment in account management, marketing strategy and communications. Sylvia has a diverse range of sector experience within manufacturing – medical device, supply chain, & semiconductor/aerospace. Qualifications include Bachelor of Business, Master of Science in Marketing, Consumption & Society and a Postgraduate in International Business Development.
Pat Reidy is the CONFIRM Business Development Manager. He is degree qualified with a postgrad in Business Admin and a technical background in manufacturing and materials. He has worked in BD across industries nationally and internationally and built the network in his role with Tricel close to 40 engaged customers.
Sylvia & Pat will share details with us on the Confirm Centre, its new HQ, the research programs and Industry update and how CEIA members can engage with the Centre
Our webinar will be chaired by Sean Sheehan (CEIA, Chairman)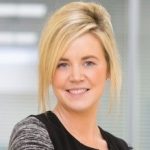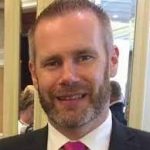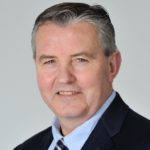 Sylvia Keane Patrick Reidy Sean Sheehan
Register here: https://ceia-ie.zoom.us/webinar/register/WN_iAddo34uTrymrcirjImW3w
After registering, you will receive a confirmation email containing information about joining the webinar.
We are very appreciative Sylvia & Pat for taking the time to speak with us on May 11th