Our May Business Webinar takes place on Thursday May 26th @ 9.00am. We are honoured and privileged to have as our guest speaker: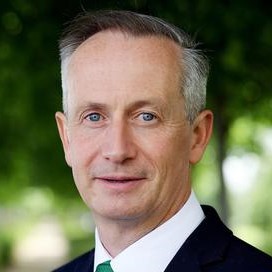 Leo Clancy – Chief Executive Officer – Enterprise Ireland
Leo Clancy is the Chief Executive Officer of Enterprise Ireland, the state agency that helps Irish companies to start, grow, innovate and win export sales in global markets. Before being appointed as CEO of Enterprise Ireland, Leo led the Technology, Consumer and Business Services sector as well as IT, Marketing Communications and Corporate Services at IDA Ireland and was a member of the Executive Management team. In that role, Leo worked extensively with global technology and services companies invested in Ireland.
Prior to his public sector career, Leo spent 17 years in the telecommunications industry, including in a number of management, technical and engineering roles. He was part of the senior leadership team at e|net, a high-growth Irish wholesale broadband provider and spent his early career at Ericsson, primarily working on global services for deployment of mobile and fixed networks. Leo is a frequent contributor to press interviews, conference speaking and blogs. On behalf of Enterprise Ireland, he is a member of a number of cross-departmental and cross-agency groups.
Leo graduated from Dublin Institute of Technology with a First-Class Honours degree in Electronic and Electrical Engineering in 1996. He grew up on a farm in County Tipperary and retains a strong fundamental understanding of the agricultural and food sector, in addition to his broader business experience of technology, services and manufacturing industries.
Enterprise Ireland offers a comprehensive range of supports to high potential, export focused entrepreneurs and companies to make it as easy as possible to start a business in Ireland and to grow into global markets. Their supports include: Business Funding. Advice, mentoring and introductions.
EI supported 125 start-ups in Ireland in 2021, working with companies in sectors from fintech to healthcare. It invested more than €28m in these companies, which included 82 high potential start-ups (HPSUs). The HPSUs were approved for more than €18m in funding, with 24 of these being led by women and 11 emerging from academic research.
2021 was a record year for employment in Enterprise Ireland client companies. Companies supported by the agency increased net employment by almost 12,000 with the majority (68pc) of these jobs created outside Dublin. The strongest jobs growth was seen in life sciences (14pc), business services (12pc) and digital technology (10pc).
Under the stewardship of Leo, Enterprise Ireland is embarking on a new three-year strategy. Its vision for 2022 to 2024 targets 45,000 new jobs created, to grow its cohort of HPSUs by 20pc and to continue last year's trend of more than two-thirds of these jobs based outside Dublin. The agency has also set a target of €1.4bn in enterprise expenditure on R&D and support for 300 R&D projects of over €100,000. It is aiming to support 400 companies with digitalisation and 425 with climate action and green economy interventions. As part of broader climate action, the agency aims to stay the course on its carbon emissions reduction targets to 2030. Continuing its drive to improve gender diversity in Irish business leadership, EI is aiming for 30pc participation by women in its management development programmes, which will support a further 1,000 leaders and managers up to 2024.
We look forward to listening to Leo's plans for the state agency and his foresight into Ireland's future business environment in the coming years.
Missed the webinar? Click this link to view the recording: Webinar Video
Host for this business webinar is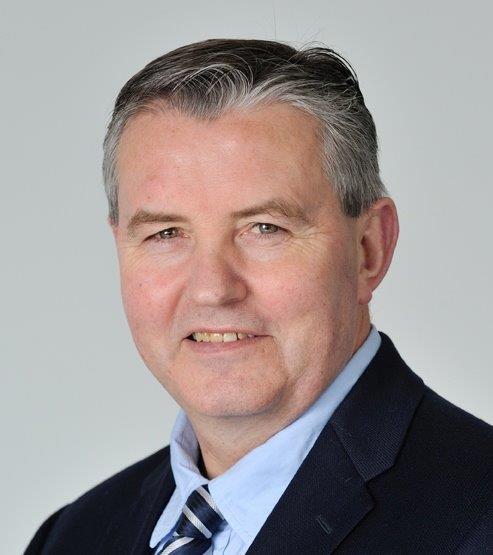 Sean Sheehan
CEIA Chairman