Our Oct Business webinar is

The Circular Economy – Wisetek's Global Operations and Services
and will be held on Tuesday Oct 20, 2020 09:00am
To Register for this webinar:
https://ceia-ie.zoom.us/webinar/register/WN_ZoBNHjhmTuetbxaqX68Shw
After registering, you will receive a confirmation email containing information about joining the webinar.
Our Guest Speaker is Sean Sheehan, Chief Executive, Wisetek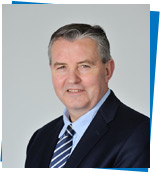 Sean Sheehan (Chief Executive, Wisetek)

Sean has 24+ years of experience in the electronics manufacturing industry, including global corporations EMC and Wang Labs. An advocate of manufacturing Lean Sigma methodologies, Sean holds a MSc in Professional Practice (Operations Management) and a Diploma in International Selling. He will explain how the Circular Economy affects IT Asset Disposition and IT Sustainability.
Sean will Introduce the concept of this social and environmental approach to manufacturing , the regulatory requirements underpinning the approach and dovetail it to Wisetek's global operations & services. As a Global provider of end-to-end IT Asset Disposition (ITAD) Services and leaders in the Circular Economy, Wisetek prioritise the recovery of material, either for reuse within their client's operations or for re-marketing to a global network of buyers through, e-commerce, wholesale and Wisetekmarket.com. This assures clients receive optimal financial returns from their IT assets. Material no longer required is recycled to Wisetek's Sustainable EARTH standard, which is externally certified to the R2 Responsible Recycling standard and is compliant with all global regulations.
In Jun 2019 Wisetek has agreed a strategic alliance with Dubai based recycling company Enviroserve to provide services in the Middle East. This joint partnership operation is located at the Recycling Hub, a 280,000sq ft. electronic waste processing plant in Dubai which is the world's largest integrated electronic and specialised waste recycling facility. This will be Wisetek's main hub for the Middle East and Africa reg
We would like to thank Sean for the giving of his time to present to CEIA members
Our webinar will be chaired by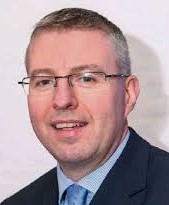 Cathal Reilly (CEIA, Chairman)