Thurs. Sept 05th from 7:15am (sharp) to 9:30am in Cork ETB
The Theme for the 2019 Briefing is, QT: The Defining Technology for the 21st Century
Quantum technology (QT) is a new field of science that uses many of the principles of quantum mechanics — the fundamental theory of physics behind the modern digital age.
Scientists in the early 20th century developed the theory of quantum mechanics to describe matter and its interactions with energy at the smallest scales of atoms and sub-atomic particles. This breakthrough in scientific thinking together with the technological developments in electronics and computing that it led to are now commonly referred to as the first quantum revolution.
Society is now on the verge of a second quantum revolution that will introduce never-before-seen technological capabilities.
The doors to this transformation opened in the 1980s when scientists developed methods for controlling individual quantum systems, such as individual atoms, electrons or photons, which was previously thought to be impossible. This second quantum revolution promises new ways to measure, process and transmit information.
In the second revolution, it's about controlling the quantum state of individual atomic systems to create more advanced technology that is capable of solving previously impossible problems such as using quantum cryptography for secure communications and quantum computing for computational tasks beyond the capabilities of present-day systems.
We are pleased to have two eminent speakers to talk with us on this subject: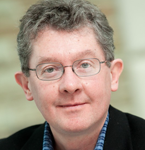 J.C. Séamus Davis
Professor of Physics, University of Oxford, Oxford, UK
Professor of Quantum Physics, University College Cork, Cork, IE
JG White Distinguished Professor Emeritus, Cornell University, NY, USA
Prof Séamus Davis is the head of a joint Irish-UK research programme split between University College Cork (UCC) and the University of Oxford. The Davis-led research programme will focus on direct, atomic-scale visualisation of electronic states in quantum materials, requiring the high-tech, ultra-low-vibration laboratory environment found at Oxford.
The position was supported through the Science Foundation Ireland (SFI) Research Professorship and Infrastructure Award, as well as through the European Research Council Advanced Grant Award. "The rapidly accelerating second quantum revolution promises truly transformative advances in science, industry, economy and society," Davis said.
Establishing himself as a global authority in quantum matter, for the past 10 years he was the James Gilbert White Distinguished Professor of physical sciences at Cornell University and a senior physicist at the US Department of Energy's Brookhaven National Laboratory. In addition to being a fellow of the US National Academy of Sciences, he was awarded the Fritz London Memorial Prize, the greatest honour in low-temperature physics, in 2005. He was named as a winner of the SFI St Patrick's Day Science Medal for his achievements in modern physics.
"At Oxford, with support from the university and our alumni, we have just opened the Beecroft Building, which houses one of the finest low-vibration science facilities in the world," said Prof Ian Shipsey, chair of the of the Department of Physics at Oxford University. "This is the perfect platform for Séamus to continue his ground-breaking research utilising scanning tunnelling and spectroscopic imaging scanning tunnelling microscopes that will be installed here." At UCC, Prof. Davis plans to specifically engage with researchers at various SFI Research Centres including the Irish Photonics Integration Centre (IPIC), which is hosted at the Tyndall National Institute (TNI).
Séamus will present on: QT Explained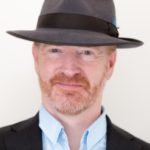 Tom Raftery
Global Vice President, Futurist & Innovation Evangelist SAP
Inspirational international keynote speaker Tom Raftery is a Global Vice President for SAP, a guest lecturer at the Instituto Internacional San Telmo, and a board advisor for a number of start-ups. Before joining SAP Tom worked as an independent industry analyst focusing on the Internet of Things, Energy and CleanTech and as a Futurist for Gerd Leonhardt's Futures Agency. Tom has a very strong background in technology and social media having worked in the industry since 1991. He is the co-founder of an Irish software development company, a social media consultancy, and is co-founder of hyper energy-efficient data centre Cork Internet eXchange.
Tom also worked as an Analyst for industry analyst firm RedMonk, leading their GreenMonk practice for over 7 years.
Tom will present on: QT – Impact on Industry
We wish to express our sincere thanks to Tom & Séamus for taking the time from their busy schedule to attend and present to us on Sept 5th In addition can we thank the Cork ETB, Enda McWeeney and Valerie Cowman for hosting this breakfast meeting and providing refreshments on the morning.
Places are limited and this will be a well-attended briefing, so please register attendance asap.
Let us know if you and/or others from your organisation will attend by registering at info@ceia.ie