Ireland's Economic Outlook & How Cork is Changing is the topic of the CEIA September Breakfast Business Briefing
taking place on
Thurs. Sept 14th from 7:15am (sharp) to 9:30am in the Cork ETB premises on Rossa Ave.
We are pleased to have two prominent speakers to talk with us on this topic:
Sharon Higgins, Director of Membership & Sectors, Ibec
Sharon as Ibec's Director of Membership & Sectors, sits on the organisations leadership team. She has been with Ibec since 1996 holding senior positions including Director of Member Services, Head of Sectors, Director Irish Medical Devices Association, and Assistant Director Pharmachemical Ireland. She holds an MSc and BSc in Industrial Chemistry (UL) and achieved a distinction in the Institute of Directors Diploma in Company Direction. In her role she oversees the work of 40 trade associations and for the organisations marketing, digital channels, membership engagement and corporate events. Sharon was recognised with the Outstanding Contribution to the MedTech Sector Award in 2014
IBEC is focused on creating greater economic capacity through both infrastructural and social investment for the Irish Economy and argues that delaying investment in the short term to mitigate the risk of overheating will hinder future economic expansion and negatively impact Ireland's long-term competitiveness. A lack of investment has led to systemic congestion in both access to physical assets like housing and infrastructure and to the ability of households to access services which should be afforded in a wealthy society. Additionally, Ibec highlights the ongoing challenge of significant planned increases in employment costs for many businesses and urges the Government to provide an offset mechanism for companies struggling with new labour market measures.
"Budget 2024 presents a significant opportunity to invest in infrastructural capacity while concurrently strengthening social investment, ensuring the benefits of economic progress are felt by all," said Fergal O'Brien, Executive Director of Lobbying and Influence at Ibec. Demand in the Irish economy, driven primarily by external factors, underscores the urgent need to enhance domestic supply capacity to alleviate significant congestion. The country's current structural challenges can be attributed to the failure to invest in absorptive capacity, including skills, housing, and infrastructure, despite significant private sector investment. With unprecedented employment levels, we must also encourage higher levels of innovation and productivity while safeguarding businesses' cost base, ensuring the continued prosperity of our economy."
Sharon will present on: Ireland's Current Economic Outlook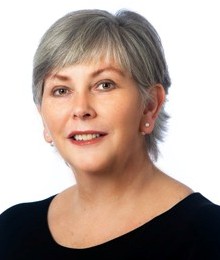 Ann Doherty, Chief Executive, Cork City Council
Ann Doherty was appointed Chief Executive of Cork City Council in September 2014, where she is responsible for the strategic leadership and successful direction of an organisation that employs over 1500 staff and is the city's only organisation, as provided for in law, that represents, leads and serves the communities of Cork City. In 2019, she oversaw the largest local authority boundary extension in the history of the state with Cork City growing to five times its previous size. This historic expansion of the city has enabled Cork City Council to plan for a city of sustainable urban growth and realise its potential as a city of scale.
An experienced business leader with over 3 decades in senior management roles in Ireland and the UK, Ann has been responsible for the implementation of transformative programmes to deliver change and operational success in large public sector organisations including the Health Service Executive (Ireland) and the National Health Service (UK). Ann holds an MBA and is a Chartered Director.
In 2014, along with 25 other women, Ann was awarded as one of Ireland's Most Powerful Women by the Women's Executive Network.
Ann will present on: Cork City is Changing
We wish to express our sincere thanks to Ann & Sharon for taking the time from their busy schedule to attend and present to us on Sept 14th
We wish to thank the Cork ETB, Valerie Cowman and her team for hosting this breakfast meeting and providing refreshments on the morning.