Our September Business Briefing takes place on Tues Sept 28th at 9:00am.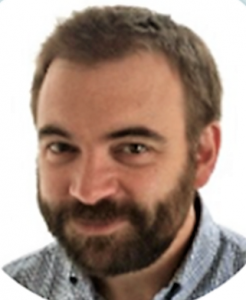 John Hurley, Ryanair Chief Technology Officer is our guest speaker
John will talk to us about "How Technology has changed Ryanair" and some of the challenges they face as a business in a Covid World.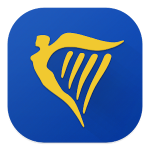 Ryanair Holdings plc., Europe's largest airline group, is the parent company of Buzz, Lauda, Malta Air & Ryanair. Carrying 149m guests p.a. (pre Covid-19) on more than 2,500 daily flights from over 80 bases, the Group connects over 225 destinations in 37 countries on a fleet of 450 aircraft, with a further 210 Boeing 737s on order, which will enable the Ryanair Group to lower fares and grow traffic to 200m p.a. over the next 5 years. Ryanair has a team of over 16,000 highly skilled aviation professionals delivering Europe's No.1 on-time performance, and an industry leading 35-year safety record. It is Europe's greenest cleanest airline group and customers flying with Ryanair can reduce their CO₂ emissions by up to 50% compared to the other Big 4 European major airlines.
We are delighted to have John Hurley CTO of Ryanair speak to us today and thank him for the time he has set aside to do so. John is a senior executive with over 19 years' experience in the IT industry. He has a proven track record in Leading and Managing teams and has excellent knowledge and background in Software Development, implementing Agile Methodologies and Program & Project Management. Leveraging a strong mix of software development experience combined with planning and delivery of complex technical projects in a demanding environment, John has helped transform the business model during his tenure at Ryanair. John has masterminded the Digital Transformation of all areas in Ryanair. He is in his current role for over 7 years leading a team of 500 and one thing that Ryanair has demonstrated in the last number of years is that it is not afraid of change. It embraces it!
A UCC Engineering Graduate who began coding when he was 11, John previously spent eight years overseeing similar transformation at Barry O'Callaghan's education publisher 'Houghton Mifflin Harcourt'. On his wall at Ryanair is a big picture of two children playing with a trolley, and above it the slogan: "Dream things that never were and say why not?" John is a proud Corkman and visits him homeland regularly throughout the year.
Click here to see a recording of this webinar: How Technology has Changed Ryanair
After registering, you will receive a confirmation email containing information about joining the webinar.
Host for this business webinar will be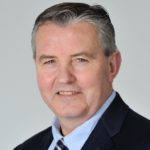 Sean Sheehan
CEIA Chairman
We hope you can attend this very interesting and significant business webinar, please click the link above to register.