Description:
Connectivity is the foundation for all services provided by CloudCIX Limited.
CloudCIX Limited has by far the best-connected network in Cork. If connectivity is important to your business, we need to talk. CloudCIX Limited provides a fully resilient network that delivers lightning speed Internet connectivity to more than 100 Cork companies. Resiliency is achieved across a mesh of five providers. This mesh ensures a safe, secure and uninterrupted service from which customers can scale their operations.
Thousand's of fibre cables terminate in CloudCIX Limited. These cables facilitate lightning speed Internet connectivity between North America and Europe. There are further plans for the Ireland-France Subsea Cable (IFSC) to come into force in 2020 resulting in even greater Internet speeds between North America and Europe.
Cork is fast becoming a crossroads where major networks and ecosystems interconnect. Organisations looking to secure the most cost effective Internet connectivity between the USA and Europe should be considering CloudCIX Limited as a strategic hub for their operations.
Key Points
30,000 homes derive broadband connectivity from CloudCIX Limited.
Irish Data Centre with lowest latency to North America.
Connected to London via Dublin AND directly via GTT Express.
---
Co-Locate your IT equipment in our state of the art data centre.
Suites, single, half and quarter racks with own locking doors are available. Full racks can have swipe card access. Dedicated 100 square metre cages, each with 400 kW, are available in CIX 1C.
CloudCIX Public and Private Cloud
CloudCIX is a multi-tenanted multi-region Cloud provisionig platform developed by CloudCIX Limited. You can consume our Public Cloud or ask us to build and support a Private Cloud for you.
You need flexibility in your IT systems. You don't want to be locked into capital budgets and dedicated solutions that might not meet your requirements or be too expensive. A CloudCIX based solution gives you the agility to respond to changing market needs.
CloudCIX Software as a Service (SaaS) builds competitive advantage using efficent, integrated, and agile processes.
Efficient means the removal of manual processes.
Integrated means connecting customers and suppliers directly to your internal processes. This can be done either through inter company systems integration or via customer or supplier portals.
Agile means that your processes can be adapted easily as your organisation improves its processes or responds to a changing business environment.
CloudCIX SaaS exposes its functionality via user Apps to allow human interaction and via an application programming interface (API) to allow integration with custom software and/or customers and suppliers. Use CloudCIX to create competitive advantage for your business.
CloudCIX Bastion: Simple and Secure.
CloudCIX Bastion is a managed services layer, delivered on top of your functional IT services. CloudCIX Bastion manages your infrastructure in Cloud, Co-Location, On Premise or any hybrid combination of these delivery methods. Bastion managed services include Monitoring, Cyber Security, and Disaster Recovery.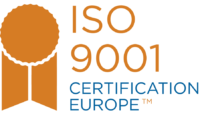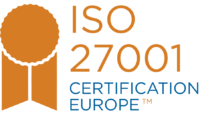 Company Phone: +353 (0)21 4854300
Address:
Unit 8 Hollyhill Industrial Estate
Hollyhill Cork T23 R68N